Welcome to the World Famous Likin' Bikin'
...Or as we're sometimes referred to, Fat Bike City!
Foes Mutz 150
News & Events

Pivot Mach 429 Trail Custom Build

Foes Mutz Striker Orange

Foes Mutz Stealth

Pivot Switchblade

Foes Mutz 2017 LB GX1 Wren Build











Salzburg Square
292 State Route 101
Amherst, NH 03031
Downtown Alton
5 Monument Square
Alton, NH 03809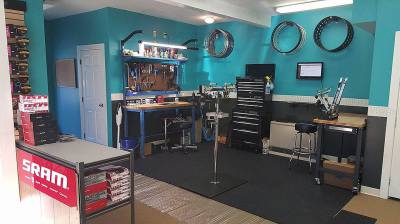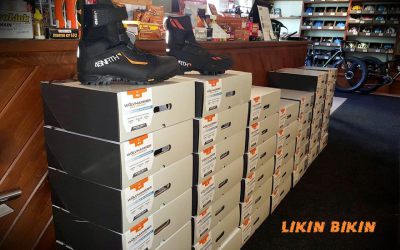 Foes Hydro

Salsa Bucksaw

Customize Your Foes Mutz

Custom Salsa Bucksaw

Custom Foes Mutz Winter Ultra Race Bike Packing Setup

Custom Foes Mutz

Custom Foes Fat Bike

Foes Mutz w. I9-Whisky wheels & Fox Fork

Foes Mutz Fat Bike

Foes Mutz 275+
Since day one, our pride has been our service. "Extraordinary" is our benchmark, and keeping our work #1 in the region is our priority.

Tune-ups, installations, brake bleeds, tubeless setups, suspension service... anythiing your bike needs,  please contact either Likin Bikin location.
We can help.
Our online store is here!
There's always more in the shops than on the site, but we're tryin' to get it all added and keep the availability truthfully accurate.
What you won't find here is anything that says availability is "In Warehouse". Because we call that what it really is, "In Our Suppliers' Warehouse"... In which case we will gladly order for you.
Let's talk about building it exactly the way you want. It's what we do!
Dan

As LB's founder, desk jockey, cardboard recycler, and once in a while, custom builder, Dan's passion and enthusiasm for bikes is undeniable. His bicycling roots go back to BMX in the 80's and Downhill in the 90's & 0's. Nowadays it' all about winter, trail fun, and ultra endurance races. His latest adventure was being the first person to cross the finish line of the 2016 Arrowhead Ultra on a full-suspension fat bike, the Foes Mutz.

Corey

LB Alton's manager and master mechanic. Also an avid fisherman, pro biker and all-around nice dude. Corey handles everything from suspension service to hundreds of custom wheelbuilds to customer service to sales up in the Alton shop. Corey rides his Foes F275 on trail and at Highland Mountain Bike Park.

Joe

LB Amherst's manager, Joe comes to us with several years of service and retail experience throughout the outdoor industry. His commitment to great service is extraordinary, and his bicycle knowledge, workmanship, and passion are legendary! Joe's rides include a Salsa Mukluk SUS 1x11, a Surly Straggler, a Misfit diSSent, and a demo Foes Mutz (when you're not using it!)
Located on Route 101 in Salzburg Square
Located at the intersection of Routes 11 & 140
All rights reserved © Likin BIkin, LLC

Alton, NH and Amherst, NH info@likinbikin.com